During one of his deployments, a General was speaking to a group of soldiers MAJ W was with and made the comment that members of the Armed Services need to "share our story." I've thought about this phrase often as we've moved around and encountered people who have very little knowledge of what the day in/day out life of a military family looks like. Did you know in 2015, only 4% of the population of the United States were Active Duty Military? I give this statistic really just to demonstrate how few people in our country have a direct connection to someone who is serving full time in the military. If you're into statistics, there's a fascinating and very in depth report about the demographics of the military here.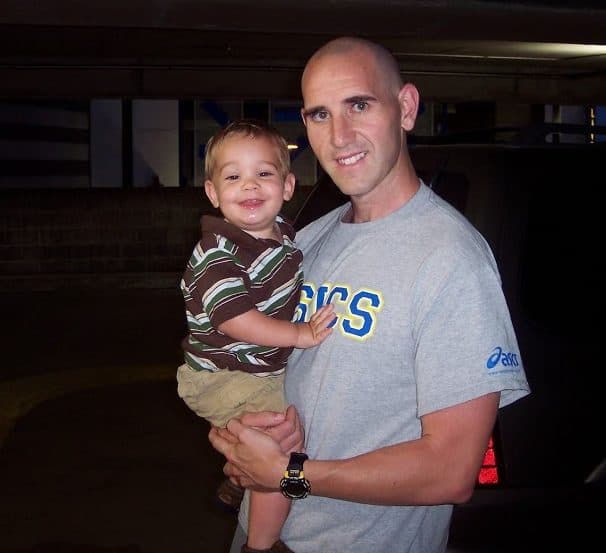 So in an effort to "share our story," I'll take you back to when it all began in a completely random, but God-sized way. Trust me, if I knew in 2005 what I know in 2017, I never would've agreed to this! There was no way to predict that we would spend almost 4 of the next 12 years apart. I mean, think about that! It really is a miracle that we are still married and that I haven't been committed to an insane asylum! Moving every few years and getting to explore different parts of the country, or world, sounds really dreamy until you realize that you don't adapt to change near as well as you thought you did or that you have so little control over how and when these moves happen.
We were just living our lives as a typical civilian family, when God brought an Air Force recruiter to my husband's classroom in 2005. For the first 3 years of our marriage, MAJ W was a school teacher, assistant band director and track coach.  I worked in the accounting department of a dental equipment manufacturer. At the time, we lived in a fairly affluent suburb of Charlotte, NC in a 2 bedroom condo. Pre-kids we were financially fine. We paid off credit card debt, paid cash for me to take some master's level courses, and were fairly comfortable.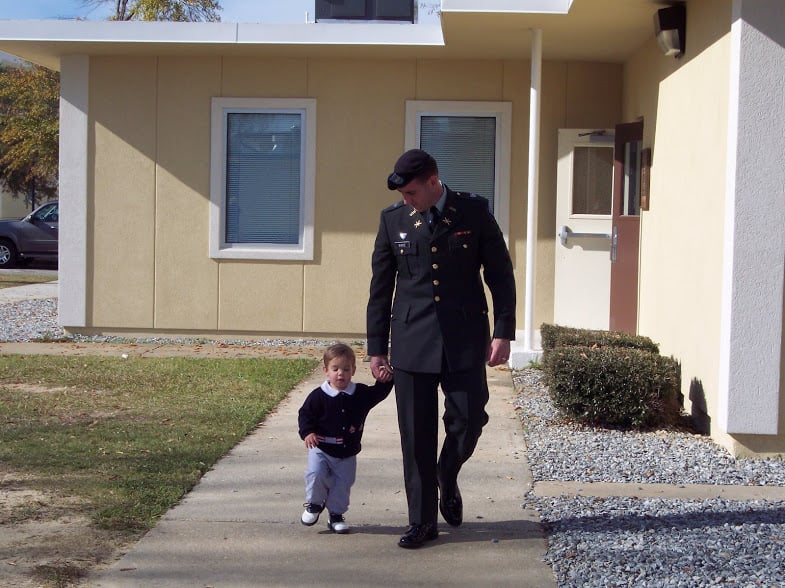 In 2005, Bailey was born. The goal was always for me to transition out of the workforce and into a new role as stay at home mom once we had children. When I resigned from my job and came home full time, reality hit quickly that living in an affluent town on a teacher's salary was going to be difficult for the long haul. We considered relocating to another town that might be more affordable and possibly offer him the ability to work on an administration degree so he could move up the education food chain. We never had any peace about these pursuits.
Life changed dramatically the day he hosted an Air Force Recruiter in his classroom for Career Day.
We joke that the recruiter came to recruit the students, but ultimately recruited the teacher! That afternoon, he came home and asked how I would feel if he were to pursue joining the Air Force. He met with the Air Force recruiter for a bit until it became clear that the Air Force wasn't hiring people who didn't have a technical background, weren't pilots or had bad vision.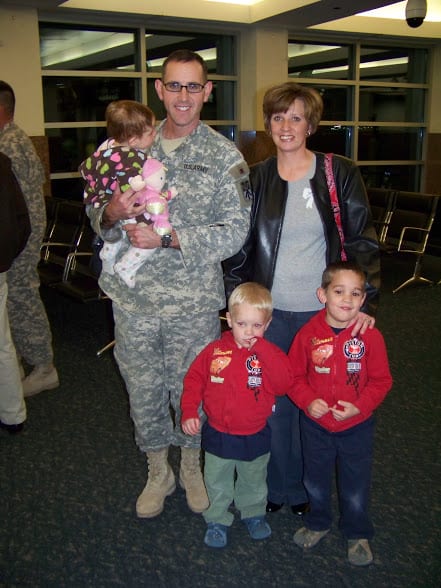 Even though the Air Force option wasn't going to pan out, we were all in as far as pursuing the military as his next career move. As soon as we returned home from a visit to TX at Christmas, he reached out to an Army recruiter to explore his options with the Army. Within 3 weeks of his initial conversations with this recruiter, he had filled out all the necessary paperwork, passed his required physical and taken the Oath of Enlistment. Since he still had an obligation on his teaching contract, he was able to delay going to Basic Training until the school year ended.
He spent most of the summer of 2006 at Basic Training, hanging out with 16 and 17 year olds!  We found out about a week before he left that I was pregnant with Maverick. Surprise! We have a way of adding extra stress to already stressful situations. My first clue that Army life was going to be a wild ride was a phone call one afternoon from him telling me that the copy of our marriage license that he had with him wasn't sufficient for him to claim me as his wife for payroll purposes. I had to go to the courthouse and get an official copy of our marriage license and then drive it to Fort Jackson so that I could be added to his family!
After graduating from Basic Training, he completed Officer Candidate School (OCS) at Fort Benning, GA. Bailey and I spent many days traveling the interstate for quick visits here and there. Toward the end of OCS, we found out that we'd be moving to our first duty station – Fort Bliss in El Paso, TX! Never say never, right?! This was the last place we wanted to go, but we fell in love with El Paso and the people there over the 3 1/2 years that we were stationed there. It was a great place for our family to begin our lives as an Army family.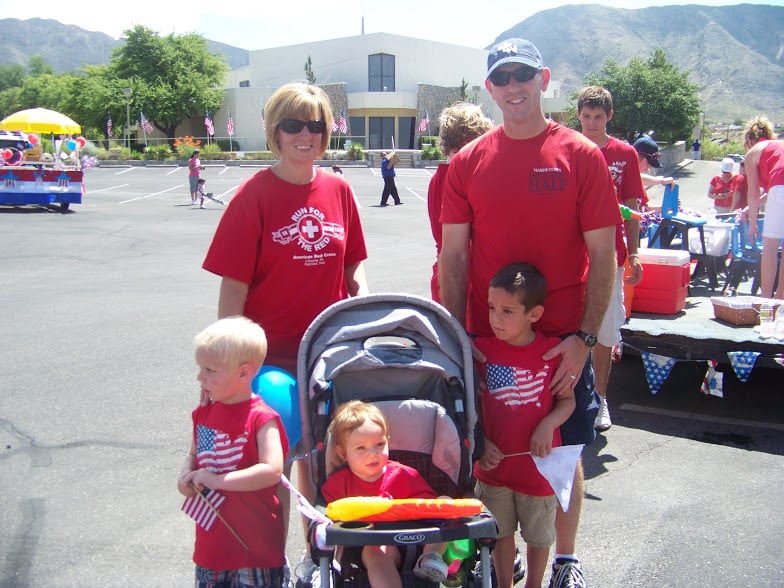 Shortly before MAJ W left for Basic Training, almost 12 years ago, our beloved friend and Sunday School teacher, Pat, prayed over us and the words he prayed will never leave my memory. They are the reason why we haven't bailed on the Army when we've had the opportunity. In his prayer, he referred to MAJ W as "a missionary disguised as a soldier." Those words were, and still are, reassurance to me that we were called to this lifestyle, career, craziness, whatever you want to call it. We were called to the Army to be light in a very, very dark environment.
Trust me, we signed up for this very naively, but had we known how difficult it would really be, there's no way we would've subjected ourselves and our kids to this. Do we love the Army? Not every day. Not even most days. Do we love the people God has put in our paths and the opportunities we have to encourage and befriend people who have no hope? Absolutely! The people keep us coming back for more. Well, that, and the mostly free healthcare, but we'll save that post for another day.